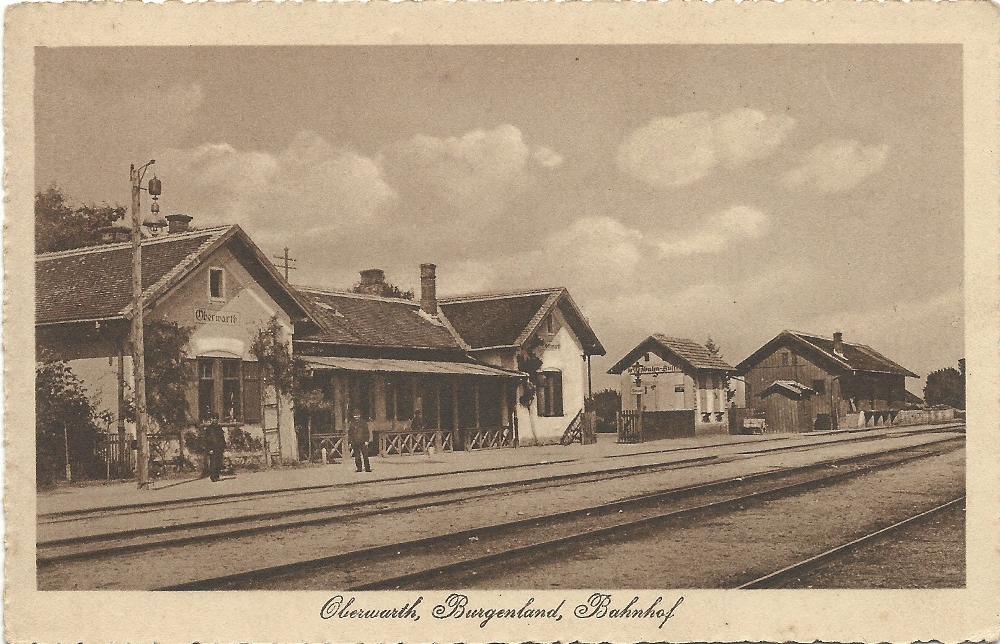 Train Station Oberwart/Felsőőr, 1924, Postcard Collection Alexander Mohat, Oberwart

The train station as a place of departure and deportation is also a symbol for the forceful disruption of personal circumstances. It stands for the exclusion from the community, and it stands for making people leave against their will – into exile, into prisons, into camps, into death. Under the NS regime, men and women from Oberwart were being subjected to marginalization, humiliation, discrimination and persecution: for racist, political or religious reasons, on account of their sexuality or because they were considered 'life unworthy of life'.
This plaque is a station on the Oberwart Path of Commemoration and Education and symbolizes that a part of Oberwart's population is missing. Each plaque stands for men and women who once belonged to Oberwart's community and were expelled from it during the Nazi period.