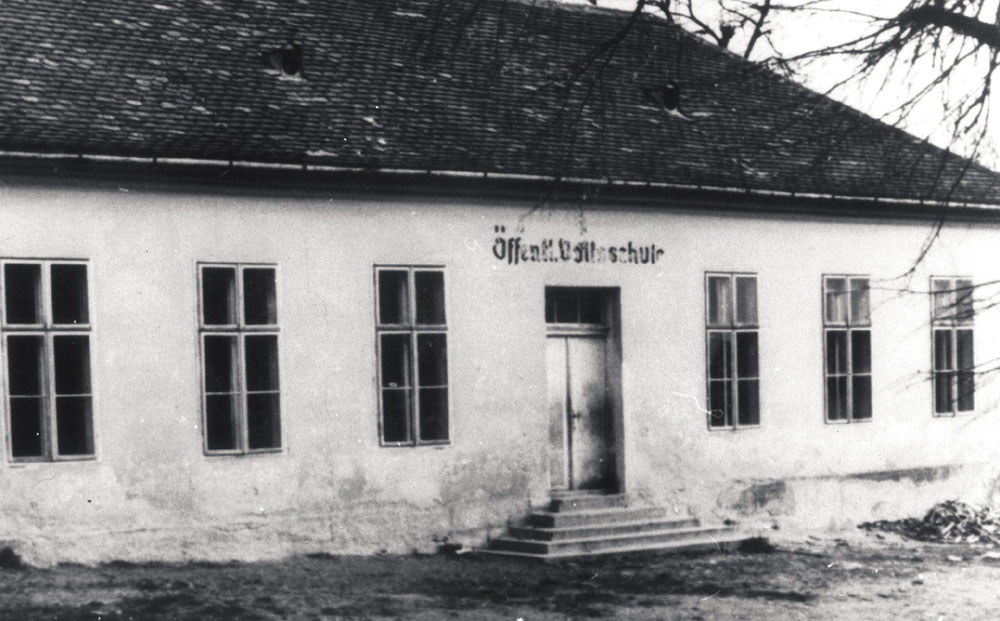 Exterior View of the Jewish school (Source: Gemeindearchiv Rechnitz)
The Jewish school, whose history reaches back into the 17th century, was a keeper of tradition and religion, and a cornerstone of the community. When the Jewish community flourished in the middle of the 19th century, 50 boys and 42 girls were taught in 3 classes. The most prominent principal was Joachim Heitler, who ran the school between 1870 and 1917.
In 1914, 39 pupils were enrolled in 5 classes. The last Jewish teacher Fessler moved away in 1920, after which the school was led for some years by the Catholic teacher Margarethe Kraxner, until the school had to be closed in 1923 due to lack of pupils. Jewish children then attended either the Evangelical or the Catholic primary school, where they were exempted from religious lessons.
During the NS period, the building was used as a kindergarten. In 1953, the town council bought both the former synagogue and the Jewish school building. It housed the public primary school until 1974, when it became part of the town's building department. In 2005, the former school building was leveled to the ground.