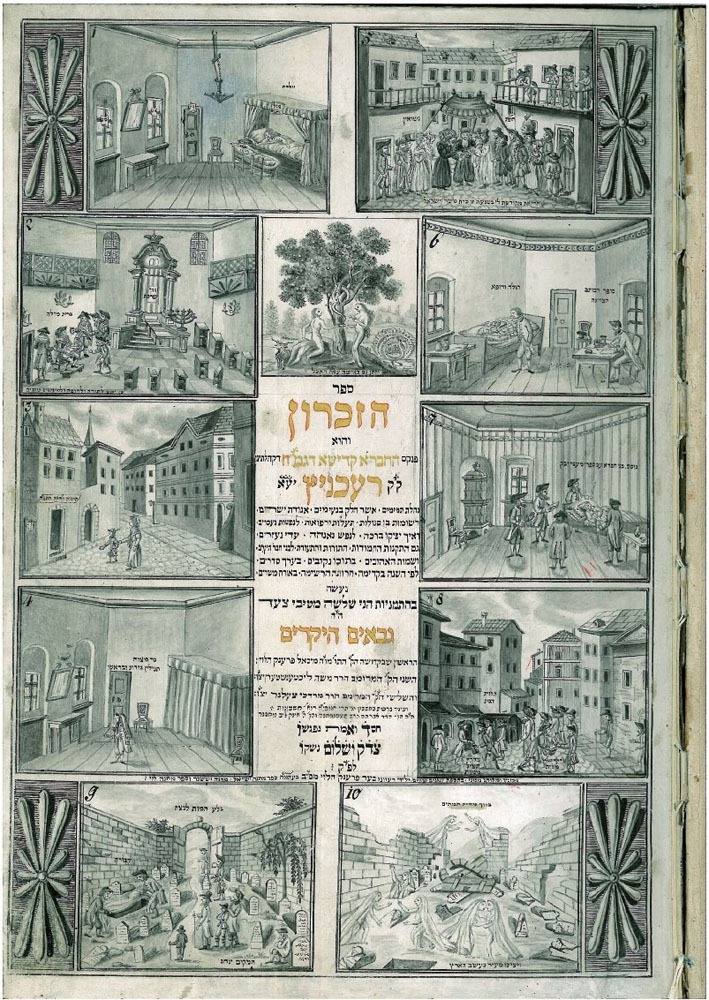 Memorial Book of the 'Chewra Kadischa′ Rechnitz, 1833 (Source: Austrian Jewish Museum Eisenstadt)

The Jewish Cemetery is a 'House of Eternity', a 'Good Place'. It is not a place of death, but a 'House of Life', where the departed wait for the Final Judgement and a new life in resurrection. The earth surrounding them belongs to the dead and must remain untouched.
Graves are oriented with their foot end pointing towards Jerusalem; Gravestones are usually set on the grave's head end.
The burial needs to take place as soon as possible, ideally still on the day of death. The 'Chewra Kadischa', the so called Burial Society, takes care of the necessary arrangements for purification, the preparation of the body (eg. clothing it in a white linen cerement), the vigil, the organization of the burial and the memorial ceremony. The departed are carried to their graves in plain wooden caskets. The rabbi holds the funeral oration, the family members and funeral guests say three prayers. Then the grave is closed up with earth and the Kaddish (prayer for the dead) is said. The family members observe a seven day long period of mourning in the departed's house, where they 'sit shiva' grieving for the dead, which in Rechnitz was called 'Taka-Sitzen'.